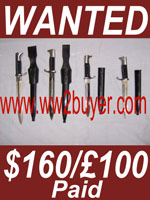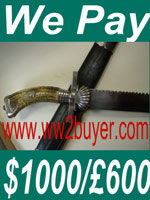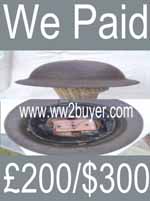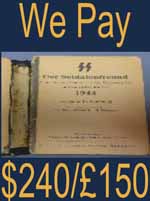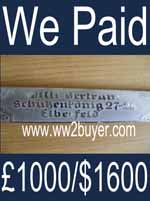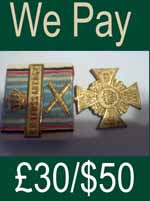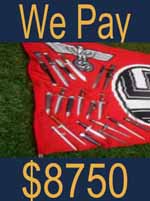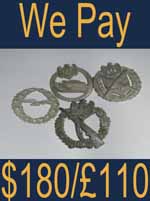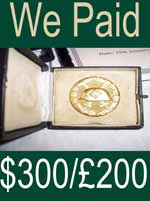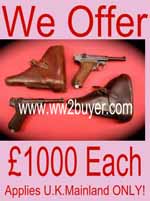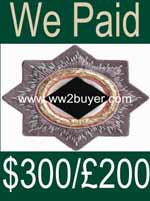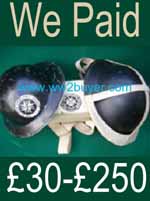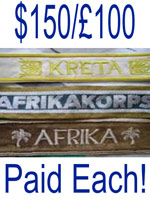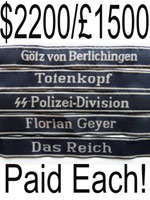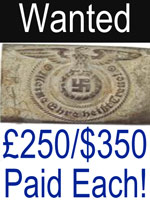 List Of Makers
"HACO Berlin"
"Pfeilringwerk"
"Hugo Lindner Deltawerk"
"F.Dick"
"Wagner und Lange"
" C.G.Haenel Suhl"
zB
Aesculap, Tuttlingen
Peter Altenbach u. Söhne, Schwanenwerk, Ohlings
Argenta G.M.B.H.
Axt u. Hauerfabrik
Walter Bahrl, Höhscheid
Fritz Barthelmess, Bavaria, Muggendorf
A. u. H. Bassat, Ohligs
August Bickel, Steinbach, hallenberg
Bismarck
Eduard Becker, Kolumbuswerk
F.W. Beckmann G.M.B.H.
Carl Bender
Edmund Bergfeld u. Sohn, Ohligs
Gebr. Berns
Hugo Berns, HUBEO, Ohligs
Julius Bodenstein, Steinbach, Kr. M.
Gebr. Böhmenachel
Bönthgen u. Sabin, Fussball
Johan Breidor, Breidora, les 3 Croix
F. von Brosy, Steinberg
Otto Busch, Weltmeister
Clarfeld & Co., Hemer in Westfalen
Deppmeyer G.m.b.H., Besteckfabrik
Paul F. Dick, Esslingen A.N.
Ernst Dirlam, Höffnungswerk
J. Dirlam u. Söhne
Albert Dorschel
Eickelberg u. mack
Englert u. Solvie G.m.b.H.
C.F. Ern
Fernando Esser u. Cie
C. Eppstein Söhne
A. Feist u. Cie, Lunawerk
Josef Feist, OMEGA
Flocke u. Cie
Giesen u. Forsthoff
Grah und Deppmeyer, GRADE
Carl Grah, Stahlwaren, Ohligs
Ernst Crah
Gebr. Grah, Odysseus Werk AG
Ludwig Groten, Lanze u. Fahne
Carl Haas, Solingen-Wald
Hackländer u. Bick, HABIWA
H. Hauptner, Berlin
Herder u. Sohn, Diogenes, Ohligs
Friedrich Herkenrath, Ben Hur, Merscheid
Emil Hermes, Merscheid
Robert Hoppe, Höhscheid
Jäger u. Co., Silberwarenfabrik, D. Kaiserswerth
Johnswerk, Bayreuth
R.K.
Emil Kaiser u. Co.
Kamphausen u. Plumacher, Ohligs
Kastor u. Co., Ohligs
F.A. Kirschbaum u. Co.
Heinrich Kaufmann u. Söhne, Indiawerk
Abr. Knyn, Gräfrath
Wilh. Kober u. Co., Suhl
Fr. v.d. Kohlen, Gräfrath
H. Kopling
Wilh. Krieger
Gebr. Krumm
Gebr. Krusius, Gazelle
Carl Fr. Kuhrt, Kommandit Gesellschaft, Zellas Mehlis
August Kullenberg
J. Langenberg u. Co., JULANCO
Louper, Flamme, SS
Peter Lungstrass, Ohligs
August Malscher Sohn, Steinbach
Kr. M.Marx u. Cie, G.m.b.H.
Melzer u. Feller, Zella Mehlis
Robert MiddeldorfG.m.b.H., ROMI
Müller u. Schmidt, Pfeilringwerk
Josef Münch, Brotterode
Neidhardt u. Schmidt, Brotterode
Fred Nuhaus
Erich Neumeyer
Gebr. Noelle G.m.b.H.
F.E.D. Ohliger
E.P.S.
Hugo Pasch, Sonnal Stahlwarenfabrik
Daniel Peres
Wilhelm Pfeiffer u. Co.
Pränafawerk G.m.b.H., Gräfrath
E. Reich, Schweina
J. Reuleaux
Rhaastert u. Bull
Romüso, Merscheid
W.O. Rusche, Merscheid
J.P. Sauer u. Sohn, Suhl
C. Schlieper
Eugen Schmidt, Ohligs
Hermann Schneider, auf der Rhone
Abr. Schnitter, Wasso
Gebr. Seibel, Hessische Metallwerke, Ziegenhain
W. Seibel, Mettmann
Spateneder, München
Julius Steinberger, Ohligs
G. u. W. Stock, Gustoc
Süd Messer Fabrik, Gefrees
Tannenwerk
Carl Tillmans Söhne, Lux
Undine
Eduard Vitting
Adolf Völker, Schalkalden
Wagner u. lange
Weck u. Stamm, Weyer
Wilhelm Welterbach
Gebr. Weyersberg, Ohligs
Gottfr. Weyersberg Söhne
H. Wilke u. Co., Remscheid
Arthur Wingen, Chromolit Besteckfabrik
Gustav Wirth, Gräfrath
Viele Grüße Frank
Others
Senior Military Leadership Decorations
Military Valor Decorations
Meritorious Military Decorations
Military Service Decorations
Arm Shields and Cuffbands
Wound Badges
War Badges
Naval War Badges
Luftwaffe Badges
Luftwaffe Flying Claspa Allach Porcelain Section
Accoutrements
Third Reich Silverware
Armbands Army Officer Daggers
Art
Axis Daggers & Swords
Belts & Buckles
DressBayonets - Plain Bladed
Double Etched
Combat Bayonets & Fighting
Knives - ImperialCombat Bayonets & Fighting Knives - 3rd Reich
Hunting
Forestry & Shooting Cutlasses - Imperial & 3rd Reich
Customs Daggers - Land & Water
Deutsches Jungvolk
(DJ)Fahrtenmesser
Fire Department Bayonets
Fire Department
Dress Axes
Flags & Cloth Items
Fire Officials Dirk
Glider Pilot Knives
- DLV
NSFKGorgets
Government Official
& DiplomaticDaggers
Helmets rHeadgea
rHitler Youth Knives
Hitler Youth Leader
Daggers
Insignia SectionJapanese Section
Luftwaffe Gravity
KnivesLuftwaffe Daggers - 1st Model
Early
Midperiod & Late Luftwaffe Daggers
- 2nd Model
Medals & Badges
Miniatures
Naval Daggers - 1st & 2nd
ModelNaval Dirks - Imperial & Weimar
NPEA Daggers.NationalsozialistischesKraftfahrkorps
(NSKK) Daggers
Photo
Albums
Police Bayonets - 3rd Reich
Police Bayonets -Clamshell
Weimar & 3rd Reich
Police
Water ProtectionPostal Protection Daggers
Railway Daggers
Red Cross SectionReference Books - Original Dagger Catalogs
Reference Books - OtherReference Books - Period & Out Of Print
Reichsluftschutzbund (RLB) DaggersReichsarbeitdienst (RAD) Daggers
Special Offering SectionSturmabteilung (SA) Daggers
Schutzstaffel (SS) Dagger SectionSS & Police Degens
SS Honor Rings & Other JewelrySS Röhm Daggers
Full
Partial & Ground
Swords - Eickhorn
Field Marshall
Swords - Imperial & Weimar
Swords - Other 3rd Reich
Technische Nothilfe (TeNo)Daggers "ARBEIT ADELT" The blade had the NPEA motto
"Mein sein als scheinen" "In Herzlicher Reichsführer
Freundschaft Ernst Rohm"
The blade had the NPEA motto
"Mein sein als scheinen" S.S. motto,
"My Honour is My Loyalty"The Hitler Youth
Motto is etched into the center blade segment of the obverse,
"Der Stadt der Reichsparteitage Nürnberg des Deutschen Reiches Schatzhaftlein BLUT UND EHRE!" (The night of the Long Knives)
iete hier dieses 100% originale und getragene hj-fahrtenmesser
bzw. hj dolch an. mit seltenem hersteller
tiger solingen + gesetzl.geschützt. mit devise
auf der klinge "blut und ehre". der dolch ist in
sehr schönem zustand, die schwärzung der scheide ist leider
verblichen, sonst aber noch schick.
ww2 Dagger,WW2 Daggers,WW2 Knife,WW2 Knives,
WW11 Daggers,WW11 Dagger,WW11 Knife,WW2 Bayonet,
WW2 Bayonets,WW2 German,WW11 German, Dress Dagger,
Dress Daggers,Generals Dagger,Visor Cap,Pennant,Flag,Battle,Italy,
Nazi Germany,Swastika,Fascist,Africa ,High Seas Fleet,
Flack Badge,Paratroopers,Close Combat,Panzer,Veteran,